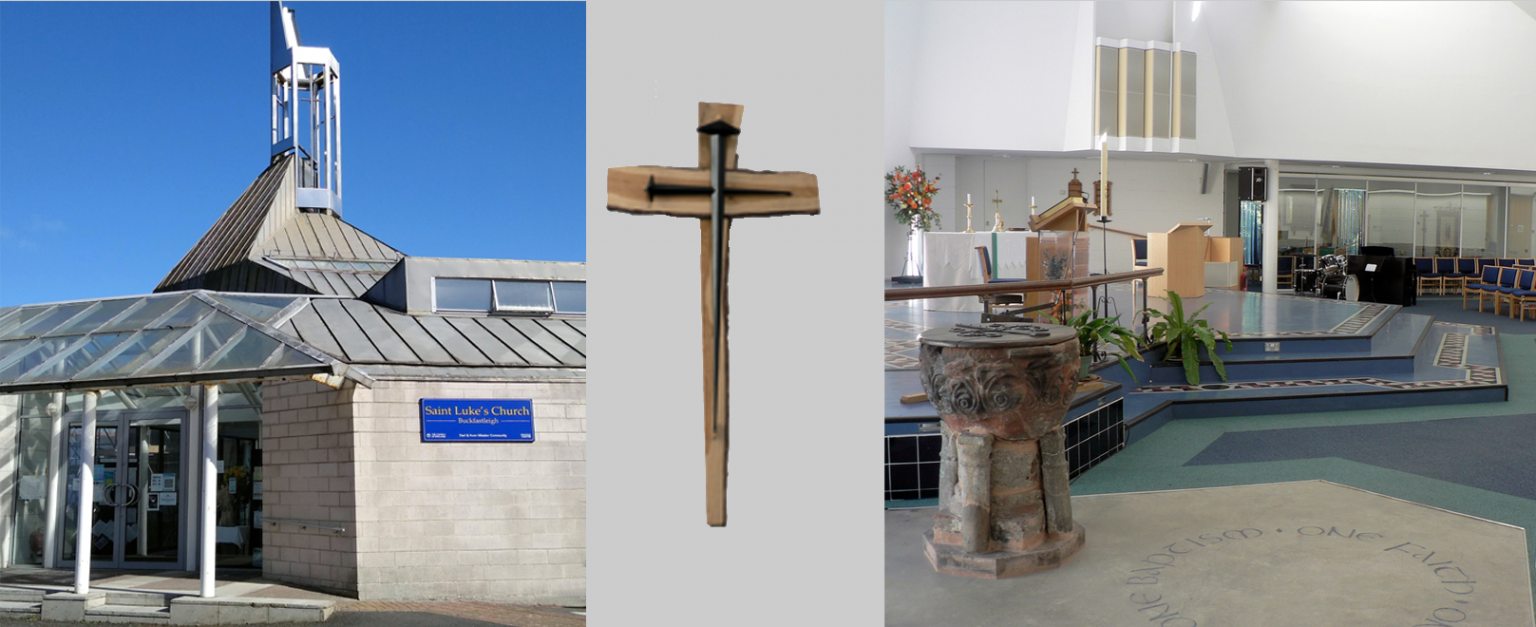 Families and Young People
At St Luke's we greatly value our contact with young families.
Family Church (Sunday Stories) is on the first Sunday of the month (second in September and October 2023) at 4pm with stories, songs and supper. (See below).

NEW! NEW! FROM JUNE 6th, 2023
Tuesdays in term time (see below)

9am:  Parent Cafe – all carers and parents are welcome to pop in for a free coffee, toast and a chat after drop off.  An informal space to support each other and take a moment for yourself.  Pre school children are very welcome!
10am coffee for 10.10am start: Gathering Room – a new space for mindfulness and recharging, using Christian ancient tradition and an ethos to make room for the soul and respond to the traumas of life. All welcome, feel free to dip in and out quietly, or stay for a discussion and chat at 10.30.
For more information contact Rev Laura on dartcurate@gmail.com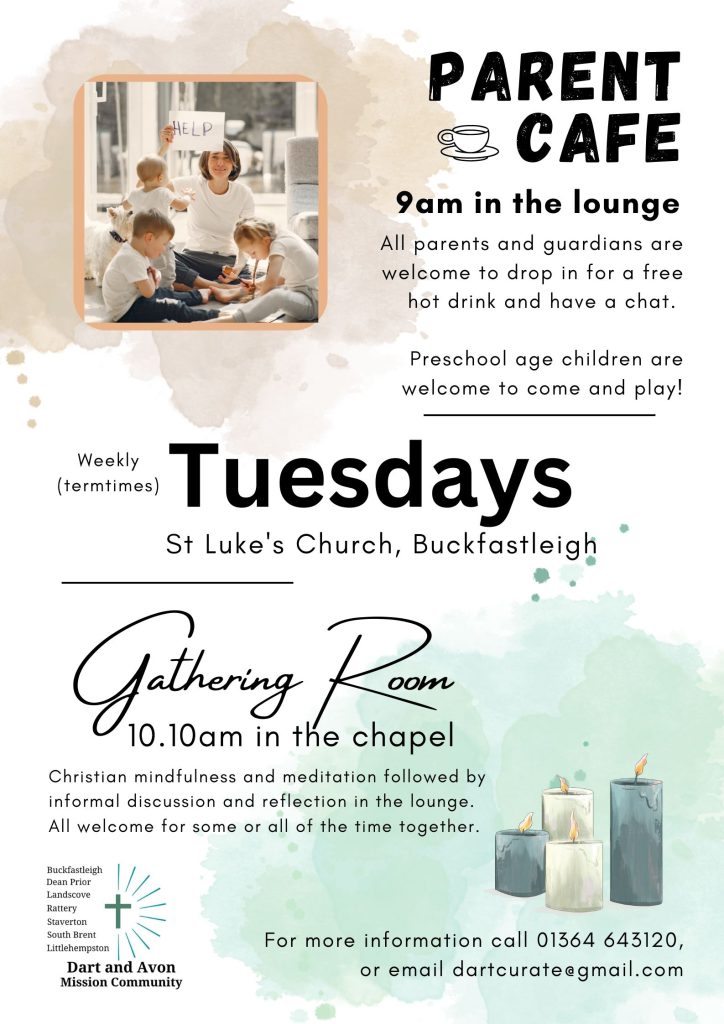 The story of how Jesus' friends found he was alive again – click here
Other children's stories can be accessed here, then click Stories for Children