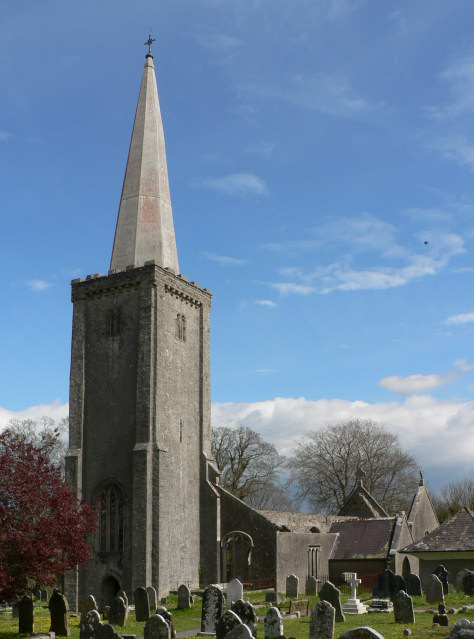 Holy Trinity Church was the medieval parish church of Buckfastleigh, but was burnt out by arson in 1992. (See the History page for more details).
Today the graveyard is still used for burials, mostly in the area furthest from the church building.
The whole site is being cared for in ways that help to conserve wildlife, and in particular the area closest to the church is being developed as a haven for insects and wildflowers. In addition nest boxes have been installed on the tower for swifts.
New signage has been erected to give information to visitors.
The whole site is extremely attractive and well worth visiting. Please respect the site, e.g. by not leaving litter and by avoiding anything that may cause damage. Please also be aware that the tops of the walls of the church do have loose stones, and so we advise against entering the church itself.

CPRE Devon (the Devon branch of the Campaign to Protect Rural England) has awarded a Certificate of Excellence in 2022 and 2023, and the 2023 report (slightly edited) can be read here.
Remember too that this was a site where Christians worshipped for hundreds of years before the fire led to the transfer to St Luke's Church in the centre of Buckfastleigh.

Bee and butterfly haven at Holy Trinity Churchyard
The Cabell Tomb in Holy Trinity Churchyard
The historic Cabell Tomb, which stands next to Holy Trinity Church, has fairly recently been restored, (grille and coving). Many legends have grown up about the tomb, mostly of very doubtful veracity, but a brief history can be found ♦here♦.